What Language to Learn in 2020 - DevTrends
Welcome to DevTrends.tech - Episode #001. What DevTrends is all about.
For the first newsletter of DevTrends, we are going to cover the most talked about topics in the developer world - pay and which language to learn.
Let's dive in.
---
Developers Pay Is Increasing….a lot for some tech
Every year developers' salaries are rising, but that's not a surprise to anyone. With more developer jobs in the market than there are developers to fill, the demand outweighs the supply which will always give us leverage, which is why our salary goes up.
But depending on what language you develop in for either your full-time job or freelance work, your raise could be a lot different than someone else's. Take a look at the graph below: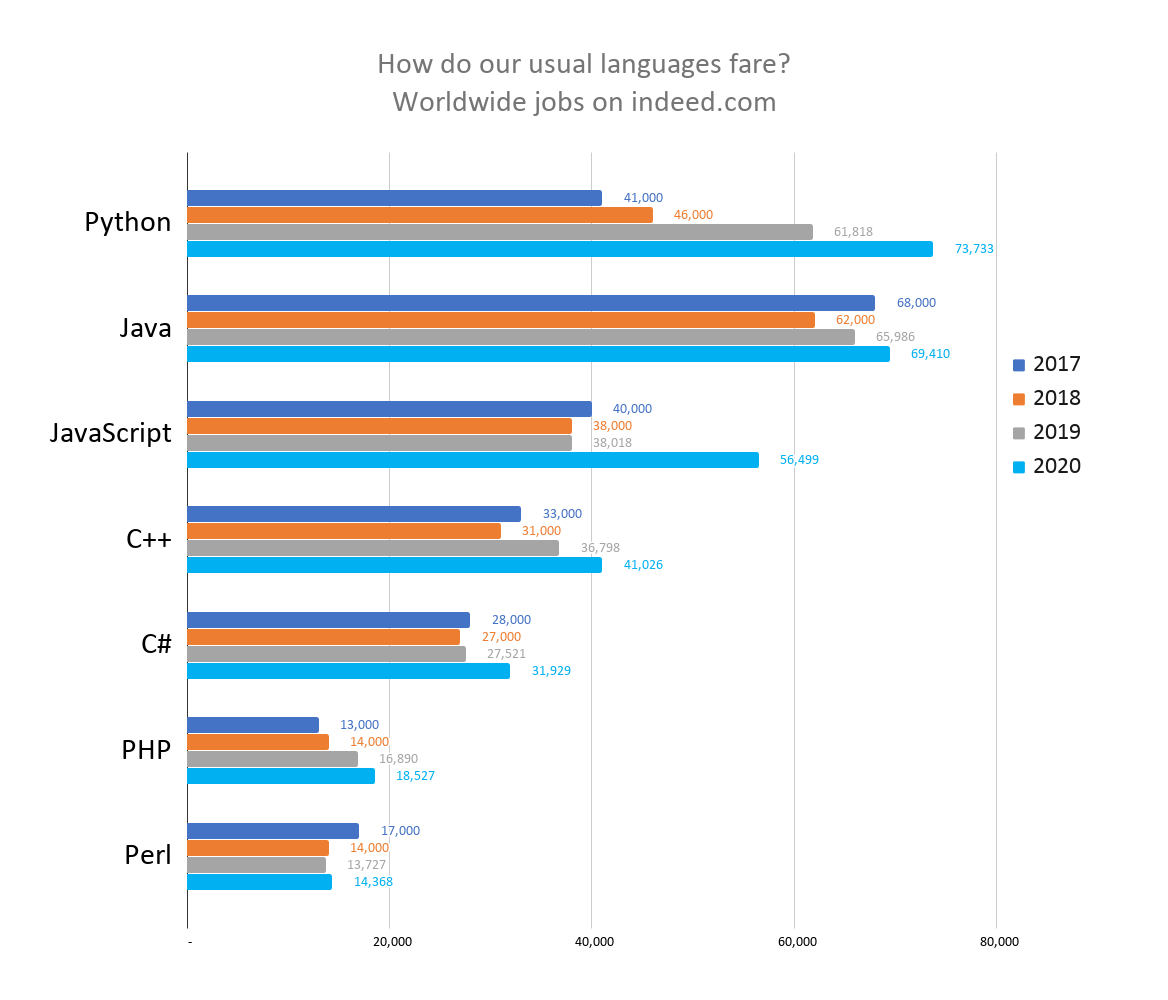 According to Indeed, yes all of the main developing languages got a good bump. But if we look closer, and look at Python and JavaScript - we see that these languages got significantly bigger raises by percentage than any other language. Python the last 4 years have received major raises, with JavaScript having a big raise just in the past year. What is interesting is if we take a look at the most popular languages in 2020 we see the following: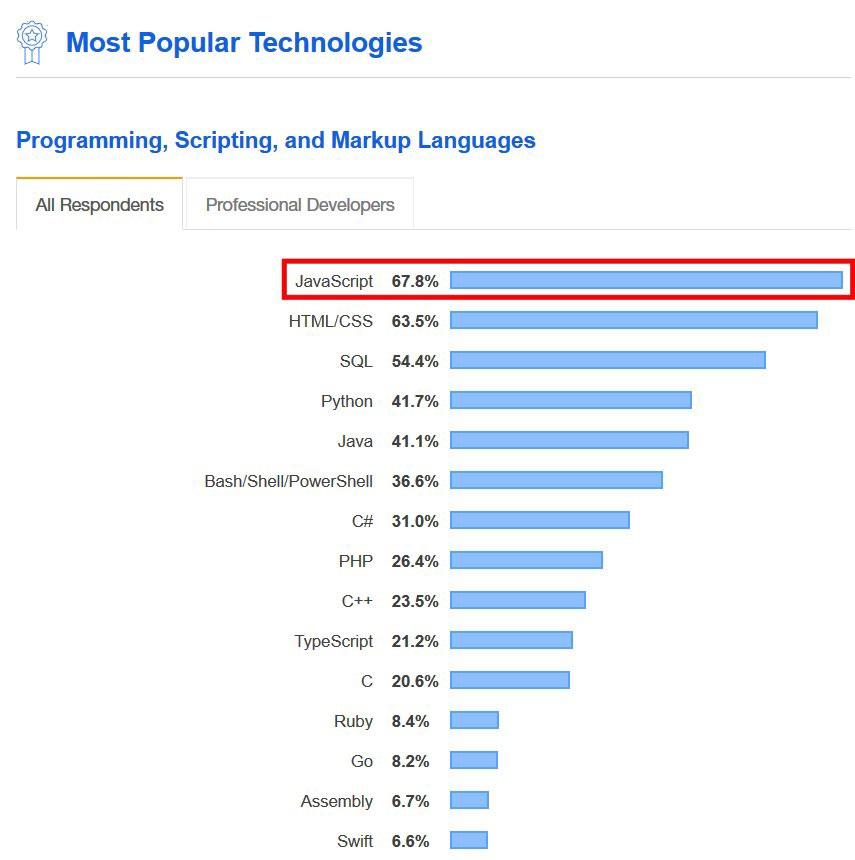 This was a poll by developers, and we see that JavaScript was number 1 in 2020, which makes sense due to its high jump in salary. And as we look down the list to 4 we see Python. In my eyes, HTML/CSS probably received a lot of votes from newer developers which is fine, but I don't think they are truly as relevant in 2020 as they were 3-5 years ago, in my opinion. So I think truly this list would go JavaScript then Python because SQL is a language that comes hand in hand with development and almost all developers know some SQL - and it really isn't a true "programming" language.
What can we take away from this?
There will always be a language that gets hot, and in 2019 that was JavaScript, and in 2020 those developers were rewarded clearly. I don't see JavaScript going anywhere with React, Angular, NodeJs, and more for front-end and back-end development. I think it's here to stay, and most of the tech industry does as well.
Will Python go away? No. I think Python is here to stay, and here to stay for good. I think Python will take over colleges if it hasn't already instead of Java, C#, or even C/C++. Python is easier to learn, more relevant in the workplace, and is huge for big data and AI which is where development is leaning towards, so why would it go away when it could be bigger than ever in the next 10 years.
Developers looking for a change
You're a developer, looking for a change in scenery. If you don't know Python or JavaScript I would learn that. Whether you want to take an online course, watch YouTube videos, or books - I would learn it and do some portfolio projects along the way.
If you want to go into the BigData industry, then definitely go after Python. I think this language has the legs to do big things in the tech industry. Start with the basics, then focus on data mining, big data, and overall general programming. You'll be able to find a job in time, with great pay (probably more than your getting paid) and awesome benefits. After all, just take a look at the growth of Python in the past years, and it's now the leader.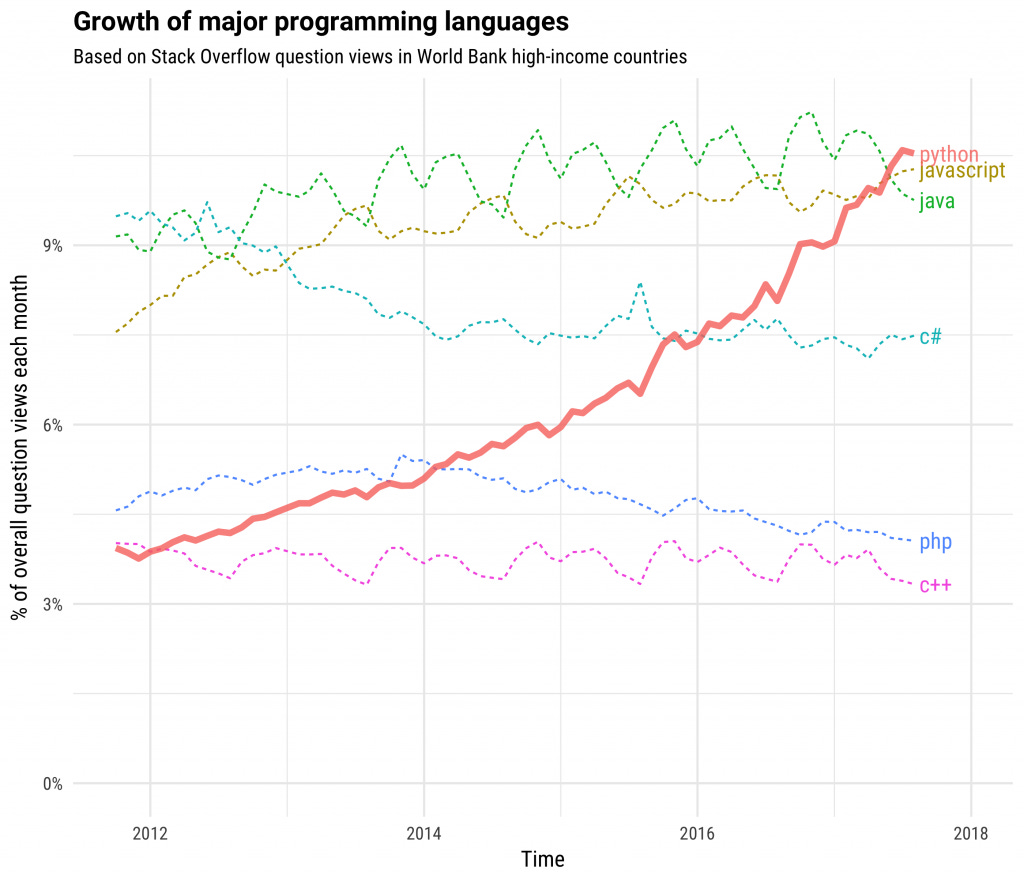 Web development focused? I would go with JavaScript, no doubt. As you can see, JavaScript has always been popular but has really been growing over the past years. You can do anything with JavaScript now, backend or frontend. With React and NodeJs you can create an entire website in JavaScript that has all CRUD functions.
There's no going wrong in learning either of these languages, as you will easily find a job. Just my two cents and make sure you do your own research before making a career change.
---
That's it for this issue. If you enjoyed it, please do me two favors: Share it, or share it.
Questions? This was a ton of information this week. If you have questions or comments, reply to 📥 devtrends@outlook.com 📥 and I will get back with you!